EXPOSE THE SUN FOR WHAT IT IS.
THEN FIGHT BACK.
Introducing SunWall UPF 50+ Workwear
The issue of repeat sun exposure is often kept in the dark. The risks go ignored. The stats get buried. We say enough is enough. Introducing SunWall. Built with the industry's highest UV protection rating and innovative construction details. Engineered with ventilation and cooling features. And made to keep outdoor workers performing strong for the long haul.


The Barrier is Built In
SunWall is an advanced system of features designed to shield workers from both sun and heat alike, providing a built-in UV barrier that breathes.
Sun-shielding details including collars and cuffs, drop-tail hems, roll-away sleeves and face hoods.
Ventilated backs and underarm gussets keep you cool for longer on the job.
Knitting that wicks moisture and dries quickly.
Selective colors and treatments to block more UV rays.
Specialized fitting to keep you cool.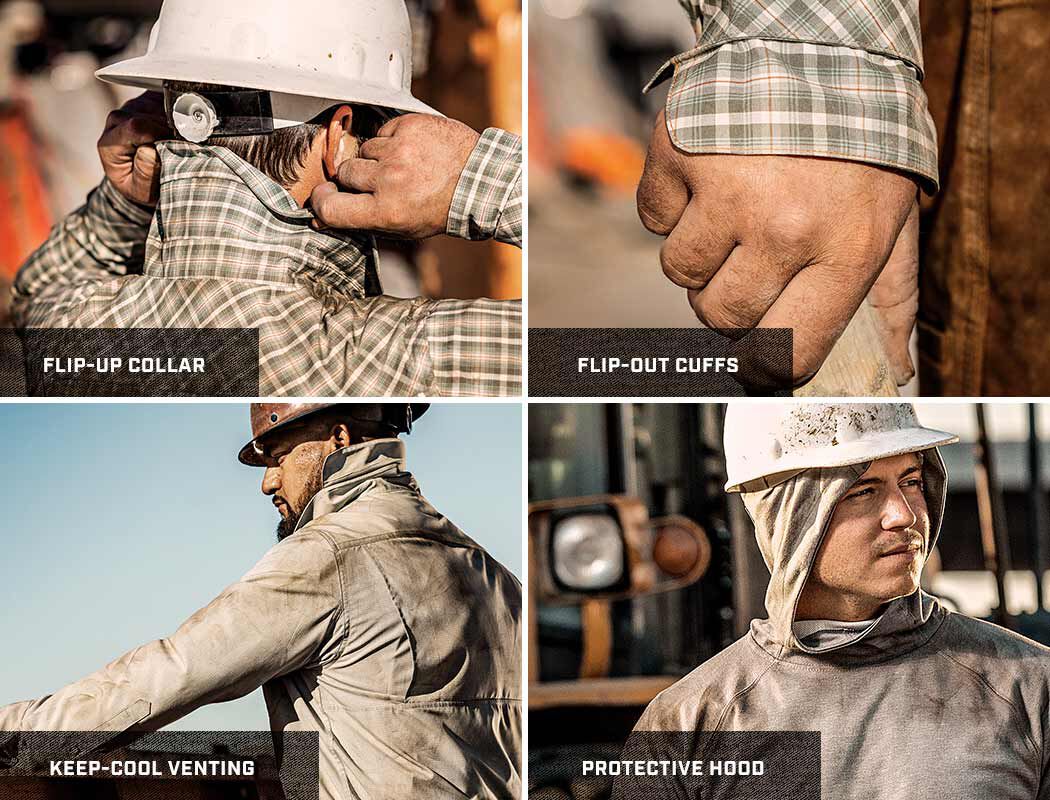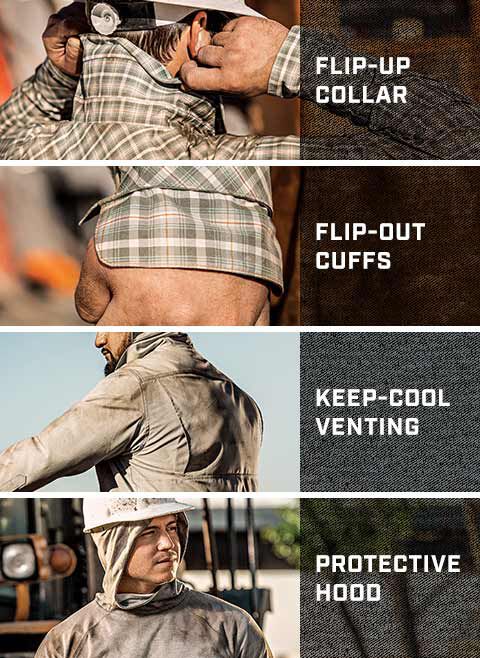 UV-Blocking
UPF 50+ fabric blocks 98% of the sun's rays and significantly reduces overall UV exposure.

Fully Breathable
Superior breathability to regulate the body's temperature and keep the skin cooler longer.

Moisture-wicking
Poly-backer fabric wicks next to skin and dries faster than cotton fabric alternatives.

Complete Ventilation
Special system ensures extra airflow to keep you cool and moving all day.
Your best weapon in the fight against the sun, is the right armor
Shop SunWall