A History Written Outdoors
Walls Outdoor Goods® is the true Anti-Indoor brand of workwear embracing those who are wired different. In other words, you won't find neckties or dress slacks here.

We built our foundation in workwear back in 1938, when George Walls began selling overalls and coveralls in Dallas, Texas, for outdoor oil and gas industry workers. Our workwear was so well made and our brand so trusted to protect the worker from the elements, demand exploded in a way that could only be satisfied by building our own manufacturing facilities. George built his factory and headquarters in Cleburne, Texas—known as Walls Manufacturing.

Walls became synonymous with hard work done well, and was the only brand of coverall that Red Adair would wear when he famously fought oil fires throughout his iconic career. When John Wayne was selected to play Red Adair in the movie classic Hellfighters, custom Walls coveralls had to be made for John Wayne's tall frame because Red insisted that only Walls be worn on set. In the real oilfields across the world, Halliburton workers adopted the Walls brand as their coverall of choice and helped spread our footprint far from our humble Texas beginnings.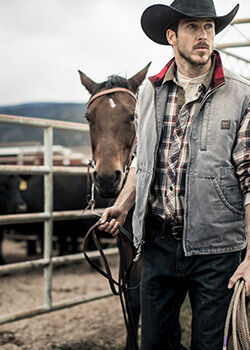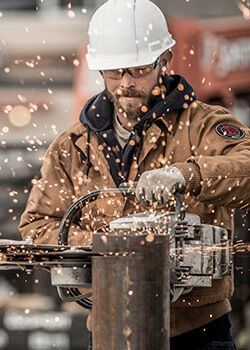 Over the next 80 years, Walls became known across the United States as the go-to brand for rugged workwear, in other work environments outside of the oil fields. Walls became the preferred durable insulated workwear choice for dedicated ranchers and farmers across the country. New demand forged the path for Walls to become the industry leader for flame-resistant workwear, and the preferred outerwear for workers who are defiantly committed to their outdoor DNA. Walls designed new products with the worker's unique needs in mind to enable the calling to live, work and play outdoors because we believe that a life behind a desk is no life at all.

For many years, Walls also led the hunting apparel category, founding the modern camo hunting gear industry as the original exclusive apparel licensee of both Realtree® and Mossy Oak®. And while these days we focus on outfitting the worker on the jobsite, the hunter's love of outdoors continues on in essence in all lines of workwear we manufacture and innovate.
In 2013, Williamson-Dickie Mfg. Co. saw an opportunity to purchase a fierce competitor in outerwear, acquiring Walls and moving its headquarters to join Dickies in Fort Worth. The combination of the Walls brand with the global capabilities of Williamson-Dickie unlocked opportunities for the Walls brand to offer more workwear to more professionals with increased production capacity and additional innovation resources.

In 2017, Walls continued its growth through responsible and well-aligned ownership after being purchased by VF Corporation. As a part of the VF family of brands, our core values focus on retooling the workforce for the future amid the decline of traditional trades and the resulting skills gap; and encouraging all people to experience the fulfillment of creating and expressing their passion.

In 2021, we joined forces with leading workwear brands to establish Workwear Outfitters™, the world's workwear authority. Our core values remain steadfast as part of Workwear Outfitters™, the leading supplier of innovative work apparel and footwear for workers who dedicate their lives to making our world work better. Based in Nashville, Tennessee, the company employs more than 5,800 people in facilities spanning the globe.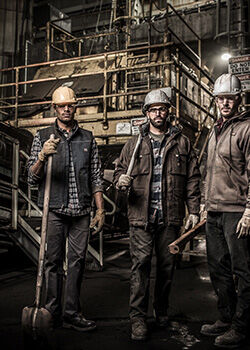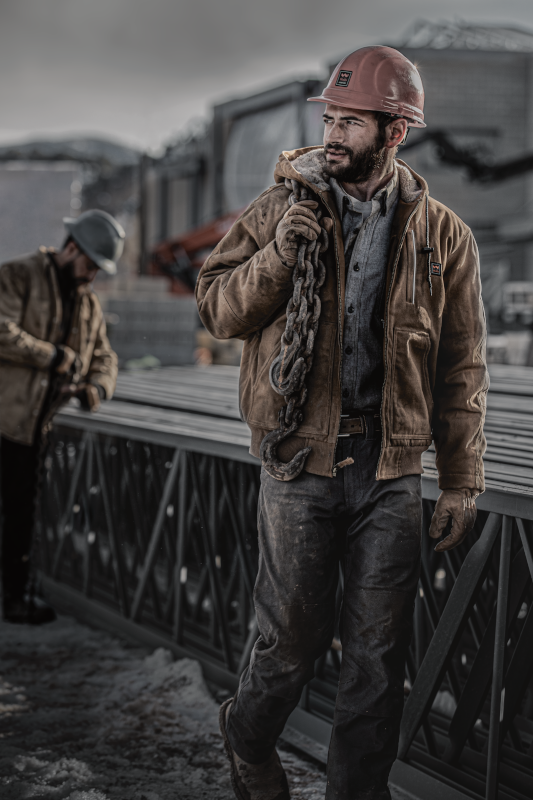 About Walls Workwear
Walls Workwear is the most recognized brand in the outdoor work industry. For about 85 years, we have made a commitment to quality and service that has never wavered. We offer a wide range of clothing for both construction and outdoor work, and our products are designed to withstand the harshest conditions. Our garments are made from tough materials that can handle anything you throw at them, and they're built to last. Whether you're looking for a durable pair of jeans or a comfortable shirt to wear on the job, Walls Workwear is the brand you can trust. With a commitment to quality and service that has never wavered, we're the company you can count on for all your workwear needs. Thanks for choosing Walls!